Build Or Buy Group Network
[ www.buildorbuy.org | www.buildorbuy.net ]
readmecd.html - This page

Build Or Buy CD 2 Index 5b Beta
Replication Instructions
Using Adaptec Easy CD Creator 4 Deluxe Version 4.01 (202)

Instructions are for Win98. Create a Directory on your HD named: CD2Index5b. This will also be the CD Label mentioned later on. Copy the contents of our CD2Index CD into this Directory.
Now, from the Task Bar, Right Click and select Adaptec Create CD.



Then select DATA, DATA CD.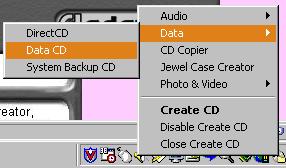 Alternate Menu choice below if you double click.
1.) Select DATA.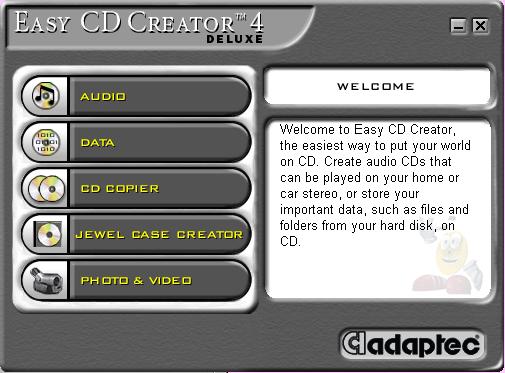 2.) Select DATA CD.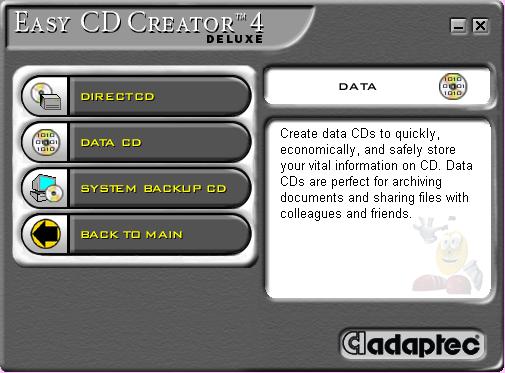 You'll then see the Adaptec Splash screen ad banner.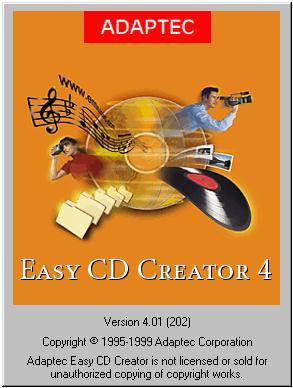 You're now in Adaptec Easy CD Creator 4.
On the left side of the screen under CD Layout, Right Click. Select Properties. On the CD Layout Properties, General Tab, Volume Label. Type in the name CD2Index5b and press the OK Button to accept your choice. Your screen should appear the same as below.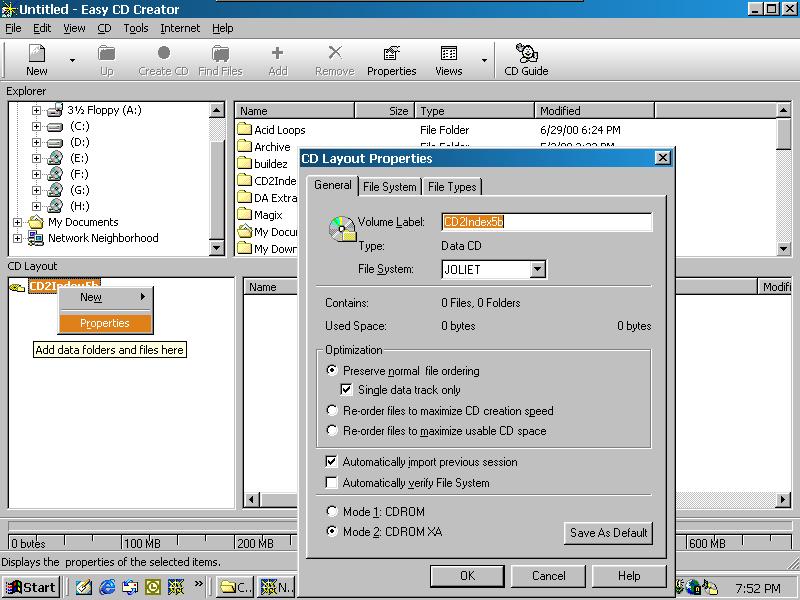 Now from within this application, locate the directory CD2Index5b containing our CD content.
Drag all of the files into the CD Layout Window. Your screen should look like the screen below. Be sure to save this configuration for cd replication for each cd will be created in the same manner.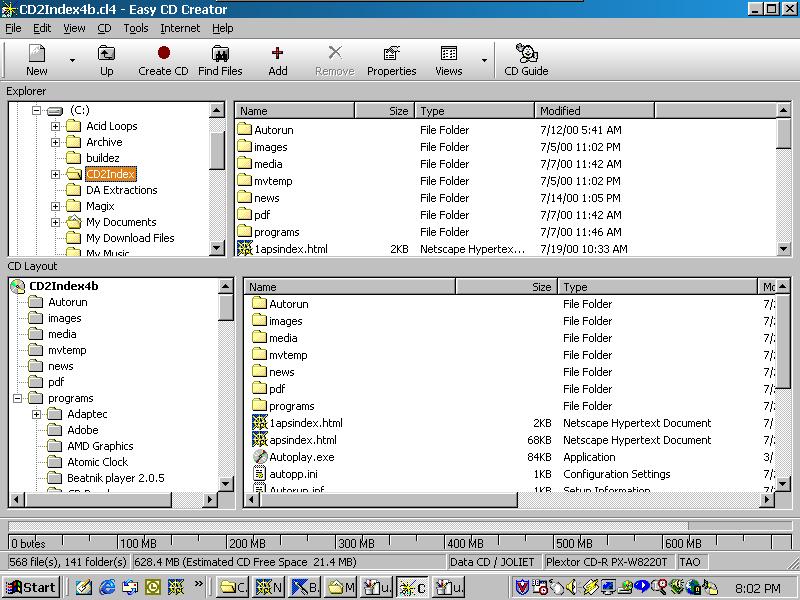 You'll have around 625 Megs of Data. This is the preferred way to get everything on the CD.
When you're ready to record, you should hit the Record Button and see the same setup as below.
Note: Always be sure to select Test and Create when using a new brand of CD's especially on a new PC configuration. Those of us using the HP 9300i on the GigaByte motherboard GA-BX2000+ which includes the Promise ATA/66 Controller may have difficulty running @ full speed. Not to worry. Easy to reconfigure your PC. However, if you have this configuration and experience this problem, we want to know!
We're specifically using the Track-At-Once / Close Session And Leave CD Open method for every CD we create in this project.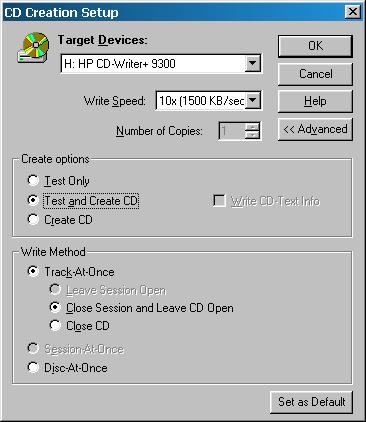 Please DO NOT use the method below to replicate this project CD. We will have defeated our purpose for this controlled experiment.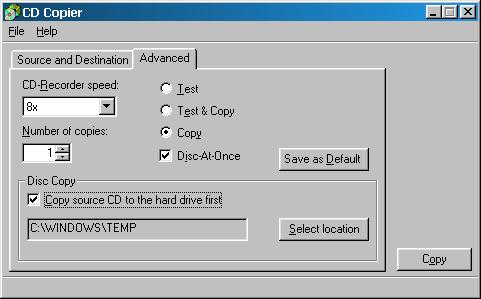 Copyright © 1992, 1994, 1995-97, 2000-2001, The Build Or Buy Group Network!
Web Development, Gill Boyd & Team - Revised 11/03/2001